Thank you for visiting our new web site. As an up-to-date business, we want to give you the opportunity to stay in touch with our company and all we have to offer. This new website will enable us to keep you up to date.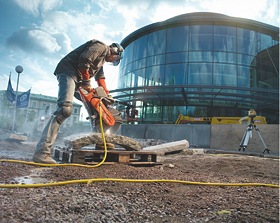 In brief, you should know the following about our business: our company was established in 1983 and has been responsible for providing outstanding construction equipment and excellent service. Our specialty is the area of concrete equipment and repair. Our regular customers particularly value our expertise in servicing their parts and equipment after their purchase. Our business is located at 1321 Goshen Ave. ,Ft. Wayne IN. 46808.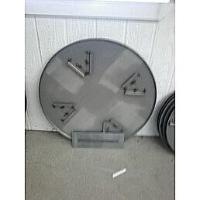 Circle S Corp. is a Honda engine dealer, so we can perform warranty service on the entire machine, including the engines. We carry a large assortment of Allen, Honda, Husqvarna, Wacker, Whiteman,Diamond Products & Wyco, parts if you prefer to do your own service. Circle S Corp. has factory trained mechanics to perform any service needed on the equipment we sell!!! We carry a complete line of trowel blades and pans, as well as abrasive and diamond blades. We also have discharge and suction hose, along with air hose & a large assortment of fittings, in stock.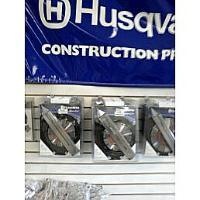 You can reach us at 260-483-8141, and by fax at 260-483-8143. You can also contact us at matt@circlescorp.com. We look forward to hearing from you!

If you are not familiar with our company and your first contact with us is online: We are pleased to hear from you! Please let us know what your needs are, we will be more than happy to help.

Please contact us with any questions. We are happy to help with your construction equipment needs.

matt@circlescorp.com 260-483-8141

Hours- Mon-Thu 7-5 ,Fri 7-4 , Closed Sat. & Sun.

1321 Goshen Avenue, Fort Wayne Indiana 46808

Map link below

http://http://www.mapquest.com/maps?city=Fort+Wayne&state=IN&address=1321+Goshen+Ave&zipcode=46808